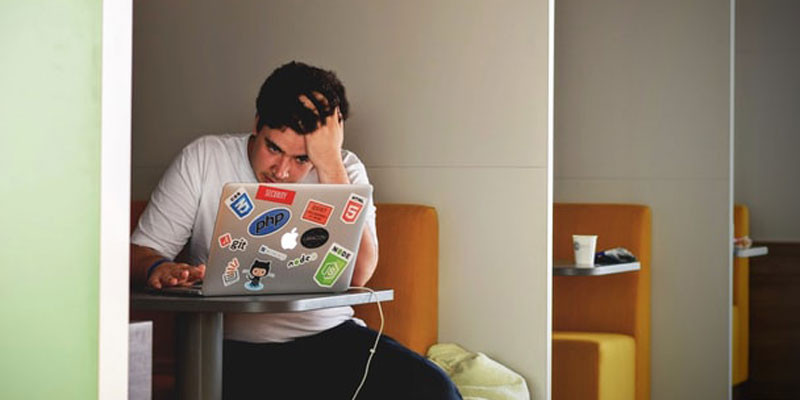 Recovering from a Google Core Update
For SEOs and website owners December the 3rd was either an early Christmas present or one final slap in the face from 2020. Google generally makes a few of these 'core' updates each year, they're quite often controversial as Google will use the update to push major changes to the underlying search technology and algorithms.
We manage a number of websites and own a few with decent traffic volumes that depend on Google referrals so we've seen the impact of Google updates from both sides over the last 20 years. Whatever the core update for December has dealt you here's a few things we've learned over the years about Google updates and how to handle the aftermath of a drop in rankings.
1. Don't make any quick changes
Once the update is pushed and Google has made an anouncement that's pretty much it, whilst they often say it takes a few weeks to 'roll out' it's generally mostly over within the first day. Making changes to try to catch the algorithm whilst it's rolling out is pointless. There's a small chance that things might adjust after the initial update, especially if the update rolls out in layers, but don't hold out much hope for a site to recover completely after the initial drop.
2. Don't assume that your problem is the same as somebody else's
Forums and social media will fill up with people with all kinds of theories on why rankings have dropped. Trying to understand your situation from a description of somebody elses can lead you on a wild goose chase where you end up making changes that will make no difference and potentially harm the usefulness or usability of your site. Even the most switched on SEOs will only ever be guessing, unless you're one of the software engineers who were part of the team developing the update, you don't know what has actually changed.
3. Assess the impact of the update after a week or two
The real impact of an update will be clear when you look at the previous week or two's traffic and compare to the previous period. This will give you a realistic basis for projecting your future traffic for the next 3 to 6 months. The traffic on the day of the update can be unpredictable and so basing your projections on the following 24 hours probably isn't useful, wait a few weeks to see the real impact of the change.
4. Don't Go straight to SEO companies for a solution, if it's a technical problem you might be able to find it yourself
If you manage the website yourself and have access to Google's Search Console, start by looking at the reports for obvious signs and issues. These could be problems with crawling your website, problems with page loading times, errors etc. There might also be a manual penalty that your website has incurred. These issues are a good place to start your investigation into why your rankings have dropped. These issues won't generally be the cause of core update drops but they can alert you to things that might have been 'signals' the update has used to assess quality.
5. Read Google's quality guidelines, ask yourself some tough questions about your site and Focus on your website content going forward, not SEO
This is something that sounds obvious but is the answer to the vast majority of search ranking drops. Is your website actually one of the best 3, 5, 10, 30 websites for the given query? Just because it has ranked at the top for the last 5 years it doesn't mean it always deserves that spot.
Quite often the initial reaction to a drop in rankings is "We need more SEO". In some ways it's easier to think that there's an easy win that you just have to pay an SEO for. The problem is that by employing these techniques you may get some wins in the short term but you're really just pushing the problem down the road to the next core update, or the one after that. The best way to stay on the first page in Google is to focus on producing a website that Google should be embarrased to not have on the first page of results. This stuff isn't rocket science, Google actually tell us what they want and the type of websites they'll reward with good rankings.
If you go to the Google Core Updates Quality Guidelines and scroll to the content and quality questions section you'll get the idea of what Google is after. Some of the questions here really make you think about your website, questions like
Does the content provide insightful analysis or interesting information that is beyond obvious
and
Is this the sort of page you'd want to bookmark, share with a friend, or recommend?
Quite often when you answer questions like this honestly you'll find the areas of your website that are lacking. Just by reading these guidelines and listing the areas where your website isn't up to scratch you'll already have something resembling a plan that is probably your best shot at regaining good rankings in Google and keeping them going forward.
---