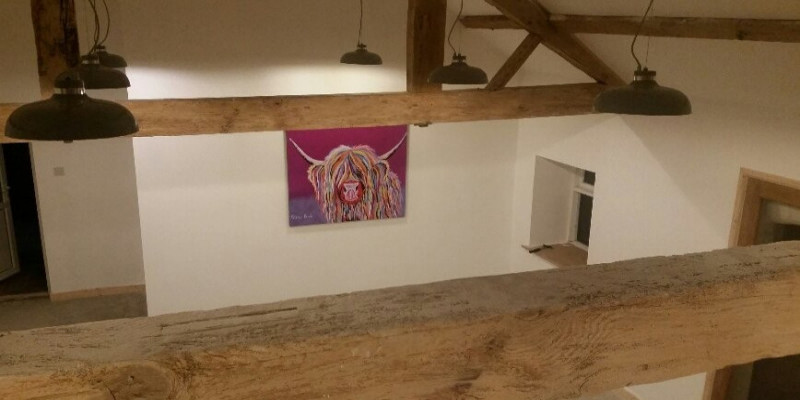 Just a quick update to say that the Cowshed Works studio is now complete. Rather than paying somebody to paint it I spent a back-breaking three 12 hour days on a scaffold to paint it all. It was hard work but the results are worth the effort.
We've already moved a few desks in and have started working from here, the space is everything we could have wanted and more, it's the perfect space for Cowshed Works to get creative and build amazing products for our clients.
We've got to fill the space up with a meeting area and other pieces of furniture but we expect to be able to invite new clients along very soon.
More pictures to follow, this one is from up on the scaffolding during the final paint.
---
Article Category Tags
Click one to see related articles hand-written by Cowshed Works
Cowshed Renovation